FIRST SAKER FALCONS HAVE BEEN TAGGED WITH SATELLITE TRANSMITTERS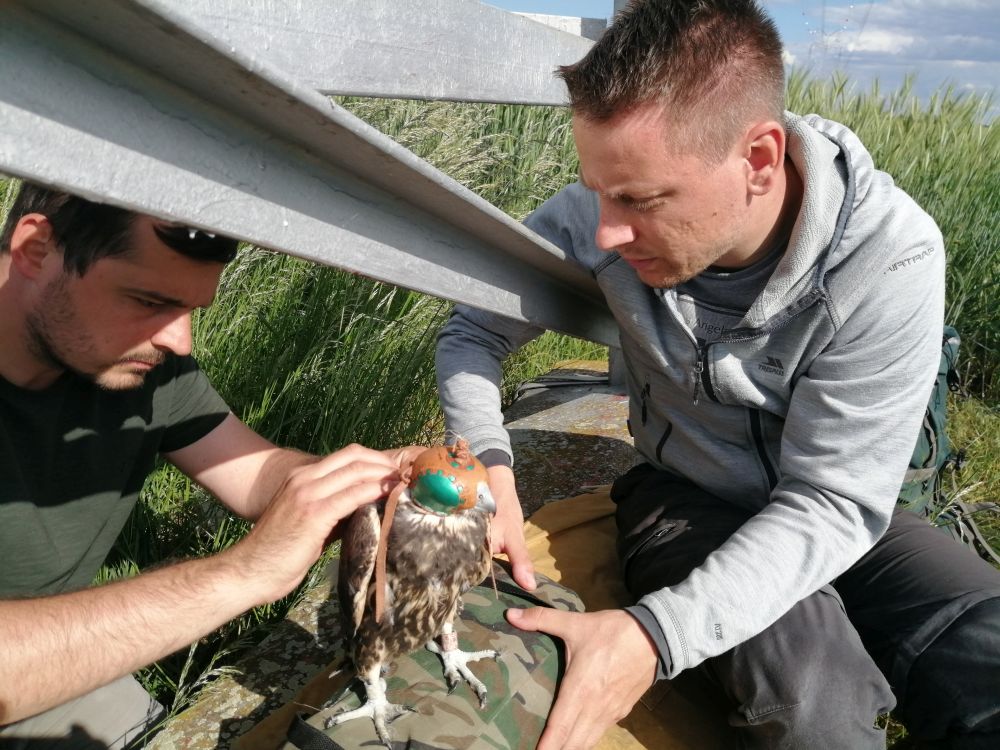 6 Saker Falcons (4 males, 2 females) have been tagged with satellite transmitters in Slovakia. Until 2022, another 6 Saker Falcons, Imperial Eagles, and Dalmatian Pelicans will be tagged in Serbia, Slovakia, and Romania. Satellite telemetry of birds is an important method of their protection and cognition. The concrete data, for example on the movements of individuals and their preferences, help to determine migration routes, critical stopover sites, and anthropogenic barriers to migration. Data from transmitters can help us to identify risky power lines and are also helpful in combating illegal activity to which birds also fall victim. Based on the data generated from satellite telemetry, activities for the conservation of entire populations can be implemented.
The GPS transmitter is attached to the bird's body with straps, similar to a tourist backpack. The weight of the transmitter is only a few grams, which meets the criterion that the weight of the transmitter should be less than 3% of the weight of the individual. For the transmitter to last as long as possible, its battery is recharged with a small solar panel. The basic rule when installing a transmitter on the body of an individual is that the transmitter shouldn't hinder any movement (hunting, feather care, etc.).